While Fall/Winter collections naturally tend to have a heavier, darker feel than Spring/Summer, we couldn't help but note that the somber national mood of late had somehow seeped into the collections we saw in New York last week. And, yes, there were some notable exceptions, but what we really needed was a more defiant take on the current political environment. Isn't that one of the roles of fashion, to whisk us away to a place where imagination thrives despite circumstances?
Lots of deep thoughts, we know, but this led us to our next pondering on the relevancy of Fashion Weeks' respective locations these days. Sure, each city has its unique energy, but the audience is global. What's more, designers including Tommy Hilfiger and Rebecca Minkoff moved their shows to Los Angeles, likely in search of some sartorial sunshine, but perhaps also making a statement that fashion isn't at all tied to a particular location.
We think 'See Now, Buy Now' was just the beginning of the revolution that Fashion Week so desperately needs. And be sure, we'll be taking the pulse of London and Paris to gauge whether the mood on display mirrors that of New York.
Without further adieu, here are some of the standout pieces and looks we saw on the street and the runway over the past week.
Color
As New Yorkers, our fail-safe colors are gray and black, and unsurprisingly, they were everywhere last week, but we really, really loved the bold head-to-toe looks in red, royal blue, deep green, and even gold. While some had just one or two vibrant looks, others like Anna Sui and Jeremy Scott really woke us up with the rich and vibrant palettes they purposed.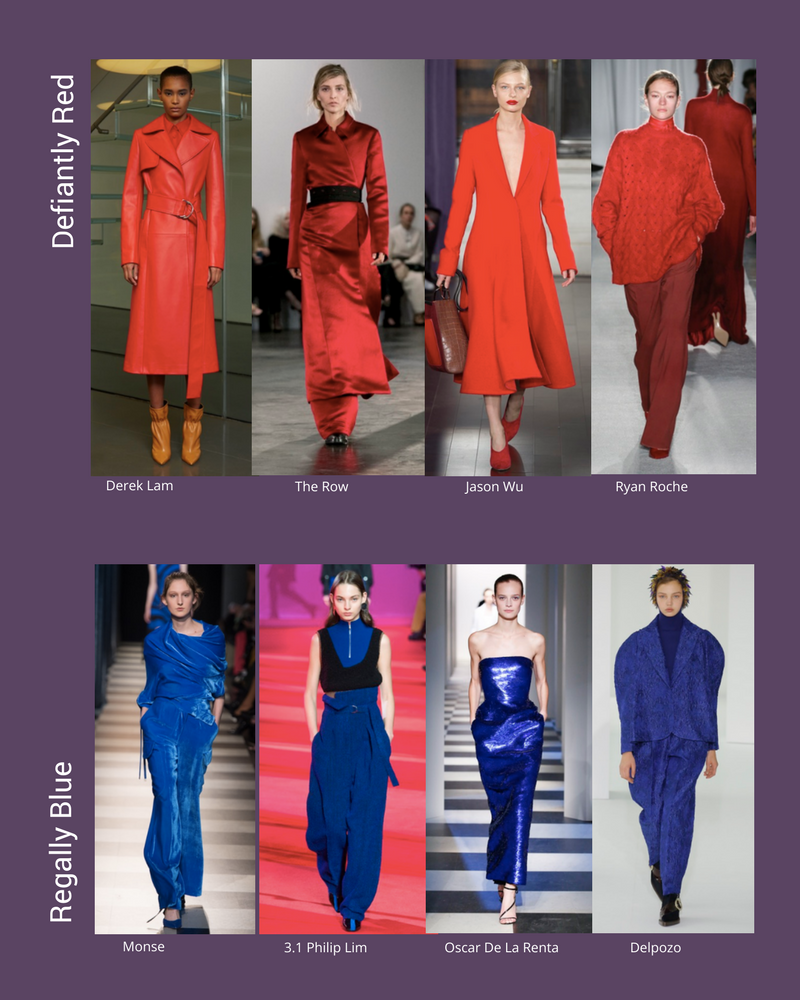 Patterns
Americana was the not-so-subtle theme utilized in several designers' collections, including Coach's wheat field runway backdrop and Calvin Klein's plastic covered coats (reminiscent of that couch from your childhood). But the plaids of our American youth saw upgrades from designers including Public School, leaving us thinking (now) fondly of our childhood school uniforms.
Rich florals also had their day in the sunshine, particularly in tapestry-like prints from Tory Burch and Derek Lam. We think these types of wearable prints will have a lot of traction with consumers in the form of dresses and outerwear, as they make their way down the fashion funnel.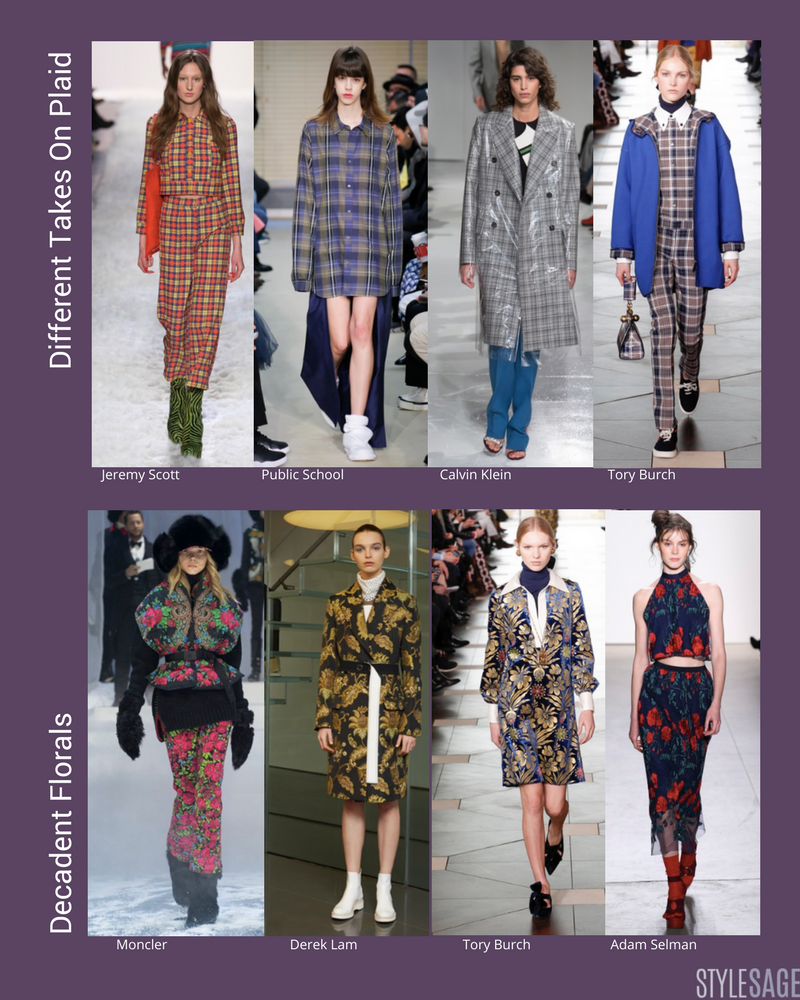 Fur
No matter what the popular opinion may be, fur was alive and well in the collections (pardon our pun). Whether it was shearling or a fur collar popping out, this is a material that designers return to, time and time again. ![graph](https://cdn2.hubspot.net/hubfs/2539836/NYFW%20Ready-To-Wear%20Fall%202017%20Analysis%20(4)-188450-edited.png)
Accessories
Structured bags ruled the runway, with boxy styles from Victoria Beckham and satchels from Coach 1941. There were a few slouchy shapes on offer as well, however, with 3.1 Philip Lim and Marc Jacobs embracing the on-the-go lifestyle that is oh-so-New York. ![graph](https://cdn2.hubspot.net/hubfs/2539836/NYFW%20Ready-To-Wear%20Fall%202017%20Analysis%20(5).png) And the shoes. Yes, boots were everywhere. Yeezy and Marc Jacobs rocked the over-the-knee style, but it was Altuzarra's military-inspired designs that we're still thinking about. And Philip Lim's and Thakoon's ladylike styles reminded us that fall isn't just about taking cover. ![graph](https://cdn2.hubspot.net/hubfs/2539836/NYFW%20Ready-To-Wear%20Fall%202017%20Analysis%20(6).png)
On The Street
Well, the ladies on the street outdid themselves once again last week. With more than 3.7M NYFW hashtags in use on Instagram last week, social media was blowing up with all of the photos from both inside and outside the shows. Here is a snapshot of some of our favorite ladies keeping warm on their way to the different shows. ![graph](https://cdn2.hubspot.net/hubfs/2539836/NYFW%20Ready-To-Wear%20Fall%202017%20Analysis%20(12).png)
Stay tuned next week for our coverage of London Fashion Week!