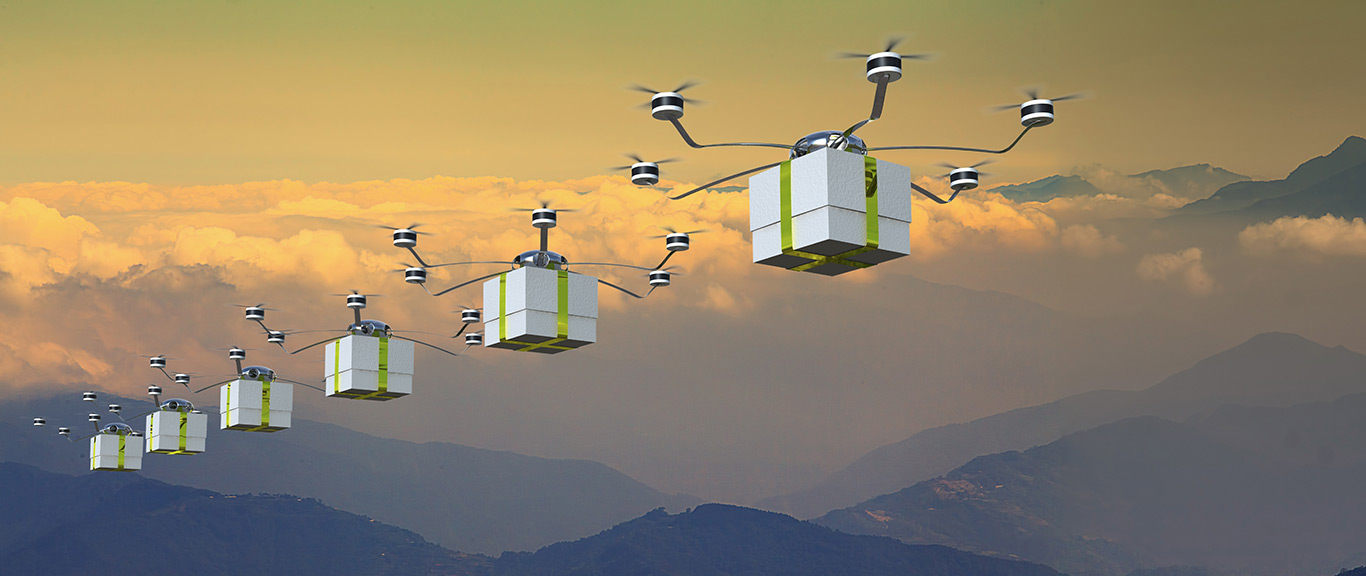 TECH IN CHINA
If you think that China is playing a catch-up game in terms of retail technology, think again. This week is flush with news of the different types of tech currently implemented in the world's second largest economy:
Chatbots have made a big difference providing e-commerce customer service along each step of the customer journey for Chinese consumers. Alibaba already offers a custom chatbot store concierge to brands and merchants as an essential service, free of charge.
Amazon is not the only one exploring drone delivery. JD.com is planning to implement 100 drone delivery routes to service China's rural communities. As rural income picks up, there is more demand for the products and conveniences of urban e-commerce without having to move to exorbitantly expensive cities.
The most interesting is perhaps China's move into a cashless society. But rather than paying by card as we are so used to, Chinese consumers are paying by QR code. And if that excites you, then you probably want to read this article from Fung Global Retail & Tech on the retail implications of blockchain and digital currencies.
On a sillier side note, a shopping mall in China has found a solution to male boredom as their wives take time to shop. What do you think of 'husband storage' pods?
---
FIRST FAMILY TAKEDOWN
We've all heard about the troubles plaguing the Ivanka Trump brand. Boycotts, snubs from retailers and inappropriate use of official powers for endorsement. It's time again to revisit the issue objectively, as the Washington Post lays down exactly what makes the Ivanka Trump brand so controversial in the most comprehensive article on the issue yet.
Whilst Ivanka Trump products are still being imported into America, President Trump is trying to stop inflow of products branded with counterfeit "Made in America" labels as part of his campaign to revive the country's manufacturing industry. However, his administration seems to be having a perhaps unexpected effect on the retail industry. The president's allusions to cracking down on immigrants has caused Hispanic consumers to restrict their discretionary spending in the event of an emergency, which has hurt the bottom lines of shoe chains, sporting goods and national chains.
---
NEW TACTICS
Time for your weekly dose of what's up with Amazon. The e-commerce giant has rolled out yet another feature, the Amazon Spark app, which will compete directly with Pintrest and Instagram with shoppable feeds. This is a big nod to how consumers shop on social media, motivated by product inspiration through highly visual content from lifestyle images, user stories and ideas. Read all about Amazon Spark here on Techcrunch, with insights on how the app would empower personalization and improve Amazon's social network.
On the more physical side of things, Amazon is experimenting with experiential retail with roving "Treasure Trucks". After success in Seattle, this moving pop-up store might be rolled out to other parts of the country soon.
---
MATTERS OF OPINION
Is the first of the Big Four losing its glamour? The news of designers packing up and heading to Paris for Fashion Week has caused much furor, commiserating on the loss of creative inspiration to commercialization on the same old NYC runway. Eugene Rabkin of StyleZeitgeist expresses how NYFW should go about revitalizing its weary soul. On the other hand, CFDA defends itself and asks the fashion masses to stop freaking out over the future of NYFW. Farewell to the adored old, but welcome to the bold new, they say.
---
☀️ THIS WEEK'S BRIGHT SPOT ☀️
There's never just a single way to do business in fashion. Eschewing the traditional retail route, start-ups have been scoring success by focusing on digital-first business models to widespread acclaim. Prime example? The updated consignment model in the fashion resale industry. Racked talks all about ThredUp, Poshmark and RealReal, who made resale cool again through the Internet.
Leveraging of the success of their digital-first strategy, Everlane is opening their first ever brick-and-mortar store in San Francisco. Hurrah!