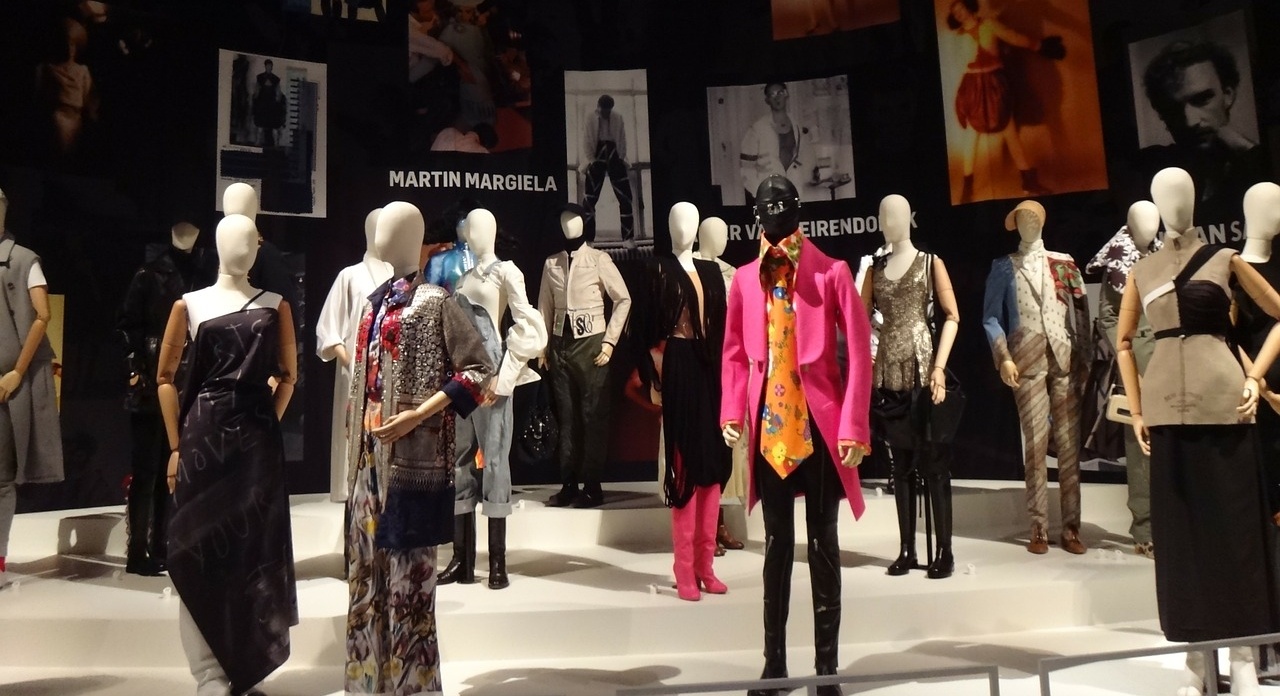 GOOGLE'S FASHION FRONTIER
You'll want to keep an eye on what's coming up at Google Cultural Institute's new initiative - to chronicle thousands of years of fashion into their Arts & Culture platform. The "We Wear Culture" initiative will allow users to search fashion-related images through time and color. Via image recognition and machine learning, Google is developing the capability to identify the context of where and how trends emerge. While the Institute itself is non-profit, this trend search engine which would be of great commercial value in this trend-dominant fashion and lifestyle industry.
---
ELSEWHERE IN ASIA...
According to A.T. Kearney's annual emerging markets report, India has overtaken China as the number one destination for retail expansion. The factors that drove India to the top are the country's expanding economy and exponential consumption rates bolstered by rapid urbanization and a growing middle class. Retailers including Kate Spade and Armani Exchange have already entered the Indian market.
Still, the China consumer market is valued in the trillions, not exactly something to sniff at. Quartz explains the evolution of Chinese consumerism and its influence across borders.
---
A SERIES OF EVENTS
This past week, the media exploded with coverage on two stories: President Trump's decision to withdraw from the 2015 Paris climate agreement and the fallout between Qatar and majority of the Middle Eastern superpowers. Regardless, the world keeps on spinning. As for the potential impact and complications on the fashion world? The lack of U.S. government accountability for reducing environmental pollution is countered by consumer demand and fashion industry leaders' commitment to sustainability. And the UAE-Qatar diplomatic row, if unresolved, will negatively impact supply chains that move through UAE to get to Qatar, as well as affect the tourism and luxury retail industry.
---
STILL HANGING ON
Acknowledgment is the first step. During Macy's Investor Meeting on Tuesday, the management team laid out the main hurdles to regaining their past glory: an aging customer base, disconnect with millennials, and over-reliance on promotions. The fight's not over yet, as Macy's rallies under its new North Star strategy to grow their digital and mobile businesses.
On a related note, Nordstrom might be going private as the Nordstrom family considers a bid for 100% of the company.
---
☀️ THIS WEEK'S BRIGHT SPOT ☀️
Oh it's real alright. San Francisco-based luxury consignment site, The Real Real, recently raised $50 million from Great Hill Partners, making that a total of $173 million in funding since the company's inception. The company's first step is to expand into brick-and-mortar by opening a storefront/valuation point in NYC Soho. Give your pre-loved designer duds in your closet some TLC because this market isn't slowing down anytime soon!
On a similar train of thought, we talk about another booming segment, the shared apparel market, here in our blog post.