This week there's a few shoe launches to note from Teva and Outdoor Voices' collab to a ladylike, updated version of the summer mule. On the apparel side there's the continued theme of utility, with Zara's fast-selling SRPLS collection. Here's the full scoop:
Teva x Outdoor Voices
Outdoor Voices is a brand that is known for putting the fun back into sports activity, with its famous color-blocked leggings and flexible and sporty separates for men and women. Their latest take on active gear is a collaboration with sandal brand Teva. These colorful sandals are made for beach days and have us pining after a pair of these ugly-cuties. And if you're in the market for an upscale pair, check out Suicoke's version on SSENSE's store.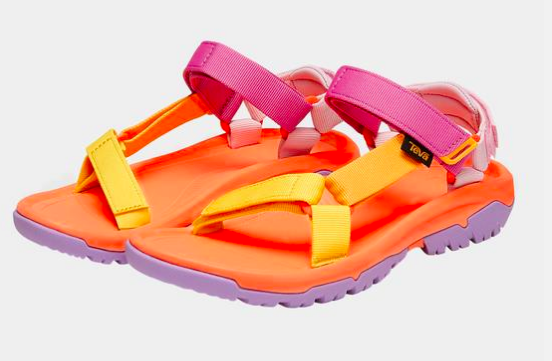 From left to right: Teva x Outdoor Voices, $85; Suicoke @ SSENSE, $150
Zara SRPLS
If you thought the utility trend was going away, think again. Zara recently dropped its second installment in its utility-themed SRPLS collection, which includes neutral and camo print jackets, dresses, and accessories. Much of it has sold out - telling us that this trend is still very relevant to shoppers.

From left to right: SRPLS Sweater, $149; SRPLS Shirt, $69.90; SRPLS Shirt, $110; SRPLS Sandals, $119
The New Mules
If you've ever gotten your hands on a retro Barbie, these shoes will look familiar. The mule for this summer is a ladylike and colorful take on a classic design that can be dressed up or down. Styles from brands Wandler and Musier are giving this trend legs.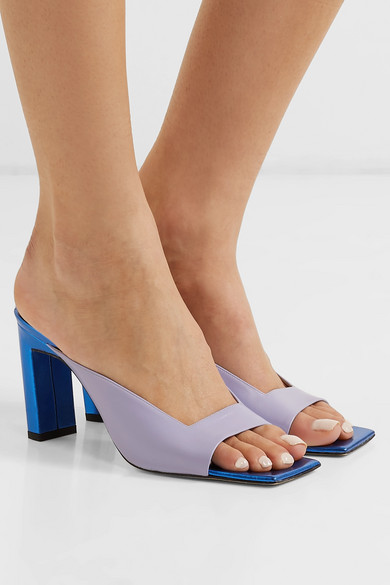 From left to right: Wandler @ Net-A-Porter, $470; Musier Mules, 175€; Wandler @ Browns Fashion, $385.89; Musier Mules, 165€
Tie-Front Tops
This week retailers were tie-ing one on with new top styles. Whether cropped, cami, or bodysuit, the tie closure is an accent, whether functional or decorative, that is trending in new releases.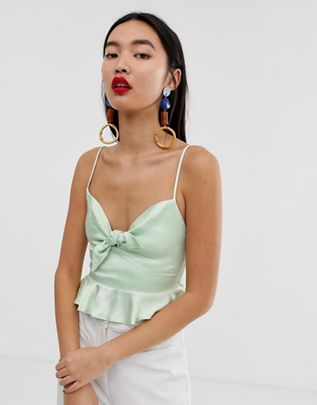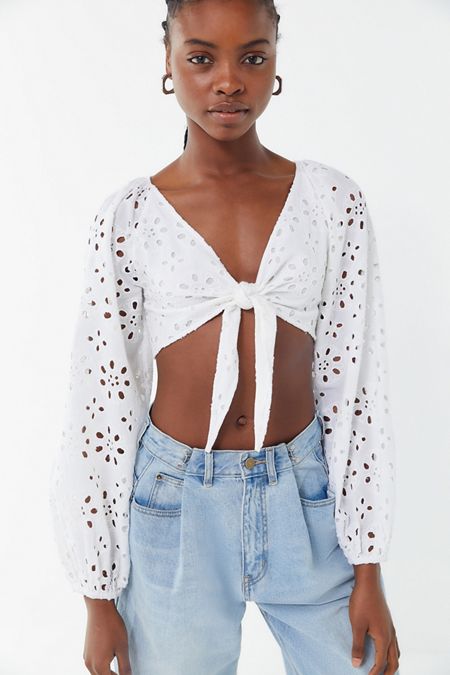 From left to right: Stradivarius, $26; Free People, $58; Mango, $49.99; Urban Outfitter, $64
Scrunchies + Hair Accessories
Just when you thought we'd run out of ways to accessorize ourselves, along comes a slew of new hair ornaments to keep things interesting. From headbands designed to look like scarves to scrunchies that take us back to the 90s, hair accessories are a great add-on and way for shoppers to experiment with their looks in a low stakes fashion. And some brands like Maison Cleo are even giving them away as a gift with purchase - clever branding if we do say so ourselves!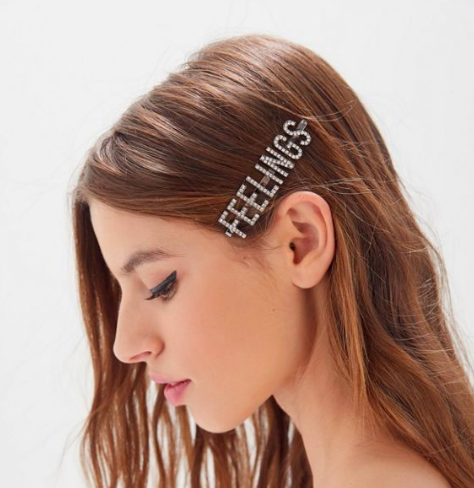 From left to right: KITSCH x Justine Marjan barrette, $29; Days of the Week scrunchies, $12; Tanya Taylor scrunchies, $60; Asos headband, $9.50
See all our "What's New" features here.