It's time to get real about fall, and with that making sure you have the latest trends in suiting, jackets, and cardigans. Check out this week's new releases below.
Women's Suiting
Time to put away the denim cutoffs and bring out the sharp suiting. Whether shoppers are looking for subtle or larger-than-life, there are options aplenty.

From left to right, Zara Jacket/Pants $129/$69.90, House of Holland Jacket/Skirt $605/$295, Asos Jacket/Pants £52/£32, Monki Jacket/Pants £45/£35
Men's Trenches
Fall means time for light layers, and menswear brands are beginning to drop lightweight trenches and anoraks that will transition with ease into the cooler months.

From left to right, Zara Hooded Jacket $129, H&M Trench $69.99, Asos Plaid Trench $79, Brooks Brothers Black Fleece $198
Nike Air Max 270 React
Shoppers can't get enough of their sneakers, and a bunch of new Air Max 270 React styles just dropped on up-and-coming athleisure retailer Bandier's site. They're strong on colorways - including a Baohaus rendition. Insider tip: a lot of the sizes have already sold out!

From left to right, Nike Air Max 270 React $150 (first 3), Nike Air Max 270 $120
Cardigans
Emerging in slouchy or more form-fitting styles, neutral cardigans are a must-have for fall assortments. (Heck, they're important in the summer if your office suffers from excessive AC.) A profile to be looking at for fall is the form-fitting, henley button down cardigan.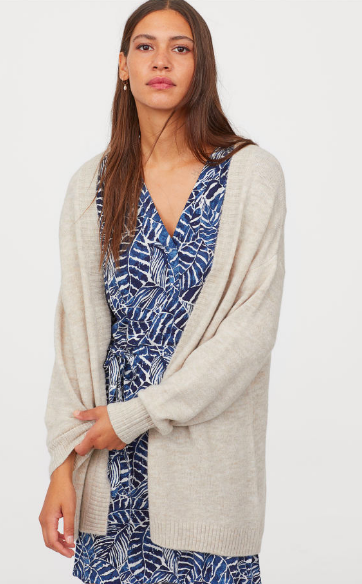 From left to right, Vince $375, Indah $145, H&M $24.99, TSE Cashmere $595
LPA The Label Jewelry
Insta-famous Pia Baroncini's label, LPA, has come a long way in the few year's it's been in market. Most recently, they've launched a line of affordable and fun jewelry options. (Looks good on the 'gram too!)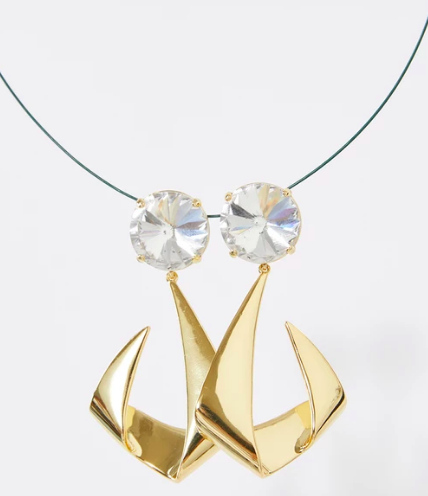 From left to right, LPA Earrings $72, LPA Earrings $82, LPA Earrings $82, LPA Earrings $82
You'll find our weekly "What's New" drop here.