London is second to none when it comes to retail. From the high street to the local neighborhood boutiques, there's a multi-cultural creative energy present everywhere. So while we all know that Primark, Topshop, and Harrod's may be top of mind for many a tourist, today we're offering up some alternatives for your shopping pleasure.
The Shop at Bluebird takes the award for most visually stunning. Its flagship recently relocated to Covent Garden, and this three-floor space is where you must indulge in some of today's most cutting-edge designers from Victoria Beckham to Ganni.
Up-and-coming new brand Kitri has recently opened some temporary digs in Soho, and we highly recommend stopping by their space at 52 Brewer Street to see how this designer perfectly combines modern, sporty, and feminine at very nice prices (indeed).
Another brand you won't find stateside is Reserved. Born in Poland, and now expanding to the count of more than 1,700 stores in 20 countries, this store will remind you of Zara, H&M, and Bershka, but with a flavor all its own. With price points that are quite competitive with the fast fashion crew, we highly recommend getting your hands on their on-point and accessible runway interpretations.
Another pop-up to catch before it's too late is fashionista favorite Rixo. You've seen influencers from Aimee Song to Pandora Sykes wearing their vintage-inspired dresses. Located at 17 Floral Street in Covent Garden, this boutique's dresses are not to be missed. (A little birdie told us that more bags and accessories are also in the works...)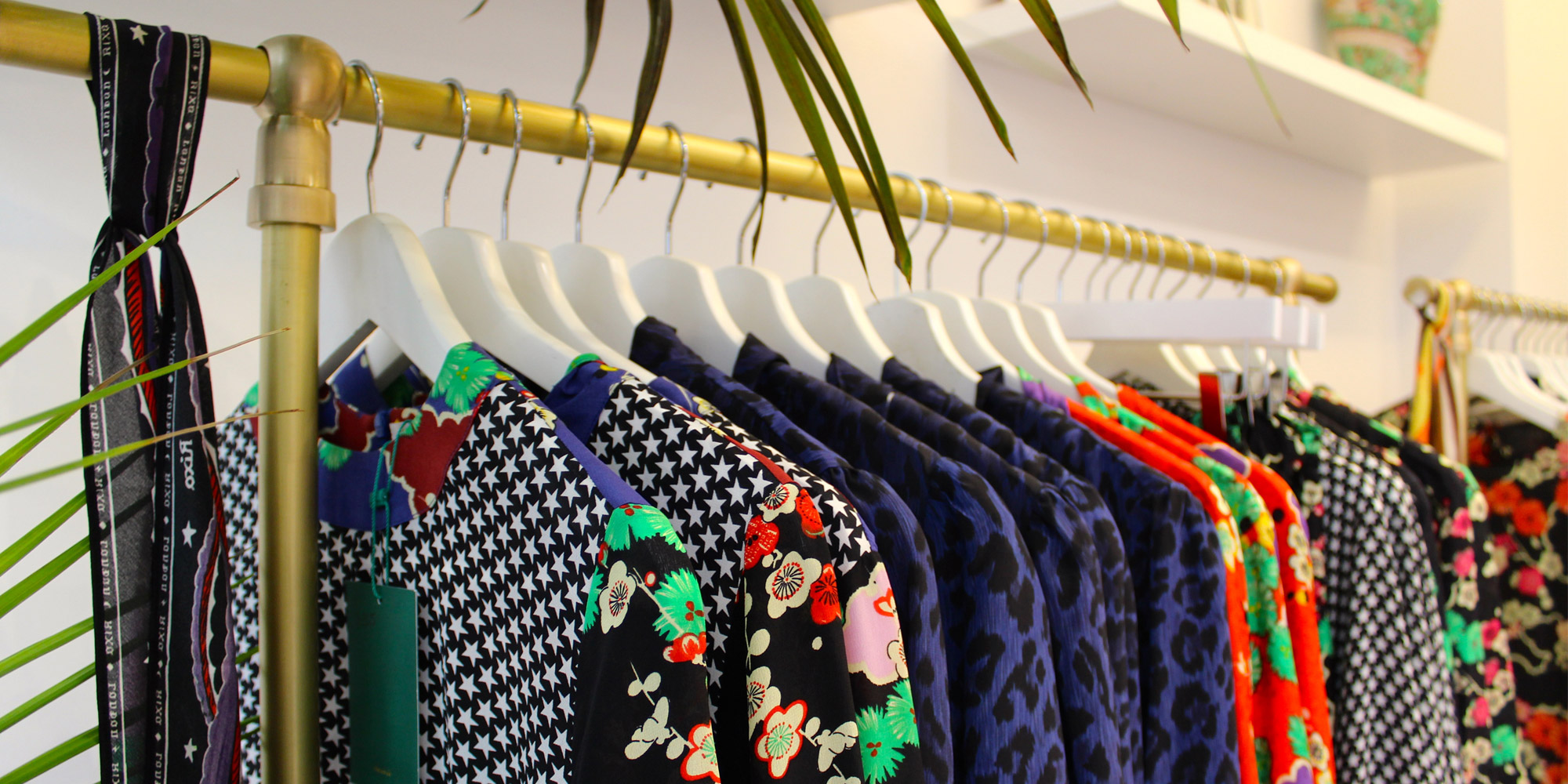 If you happen to find yourself in Westbourne Grove, you found yourself a treasure trove of boutiques from home furnishings, designer apparel, and organic foodstuffs. In this tony mix you'll find the latest Goop outlet. While it doesn't necessarily win points for affordability, even the briefest of perusals of its home decor, jewelry, activewear, and beauty goods still manage to impart a sense of wellness.
It's the grande dame of department stores, and we can't take a trip to London without taking a moment to take in Liberty. With its iconic brown and white exterior and front doors flanked by a floral and greenery explosion, its hallowed halls are still home to some of today's most important and up-and-coming designers. Whether it's stationery, beauty, or fashion accessories, you'll be sure to find something you must take back home with you.
We may be living in a digital world, but London reminds us what the magic and art of the physical shop looks, smells, and feels like. Happy travels and shopping!