Over recent years, modest fashion has evolved and been embraced by women all around the world. Whether it's for cultural, religious or aesthetic reasons, the fashion movement's quintessential style codes are diverse and complex, but all come back to clothing that is non-revealing and doesn't overly accentuate the curvature of the body. Modest fashion is no longer the small-scale, specialty niche market it once was, but a way of dressing that is beginning to enter the mainstream. It is being driven by young, social-media savvy consumers who expect clothes that align with their values and provide sufficient coverage, without sacrificing style or aesthetics.
As spending continues to accelerate, so do the business opportunities for fashion brands and retailers in the modest fashion space. According to the 2022 State of the Global Islamic Economy Report, spending on modest fashion increased by 5.7% in 2021, up from $279 billion to $295 billion, and the sector is projected to reach $313 billion this year. The largest markets for modest fashion include Iran, Turkey and Saudi Arabia, but it is beyond question that there lies a big opportunity in the rest of the world as well - the modest fashion community outside of the Middle East and Africa is expected to reach a value of $170 million in 2022.  We looked at the data to further study modest fashion's business performance and the opportunities within the multi-billion dollar market.
The Growing Middle Eastern Market
When analyzing current product assortment available in the Middle East, the offering is diverse and experimental. Skirts with higher hemlines, semi-sheer dresses and pieces not specifically designed with modesty in mind are living in the same market as more traditional garments like abayas (a type of floor-length, robe-like dress), kaftans, and scarves marketed as head coverings. To merge modest fashion with contemporary style, layering and experimenting is the key. A mini skirt, worn over a loose-fitting pair of pants, adheres to both the modest dress code and the modern fashion one. A sheer dress, layered with an opaque top and a pair of wide-legged pants, can belong in any wardrobe. This mindset of the contemporary modest fashion consumer, much accelerated by modest social media influencers, opens the door to fashion brands who are not traditionally rooted in modesty, as strategic styling, merchandising and marketing can be a way to reach a global modest audience.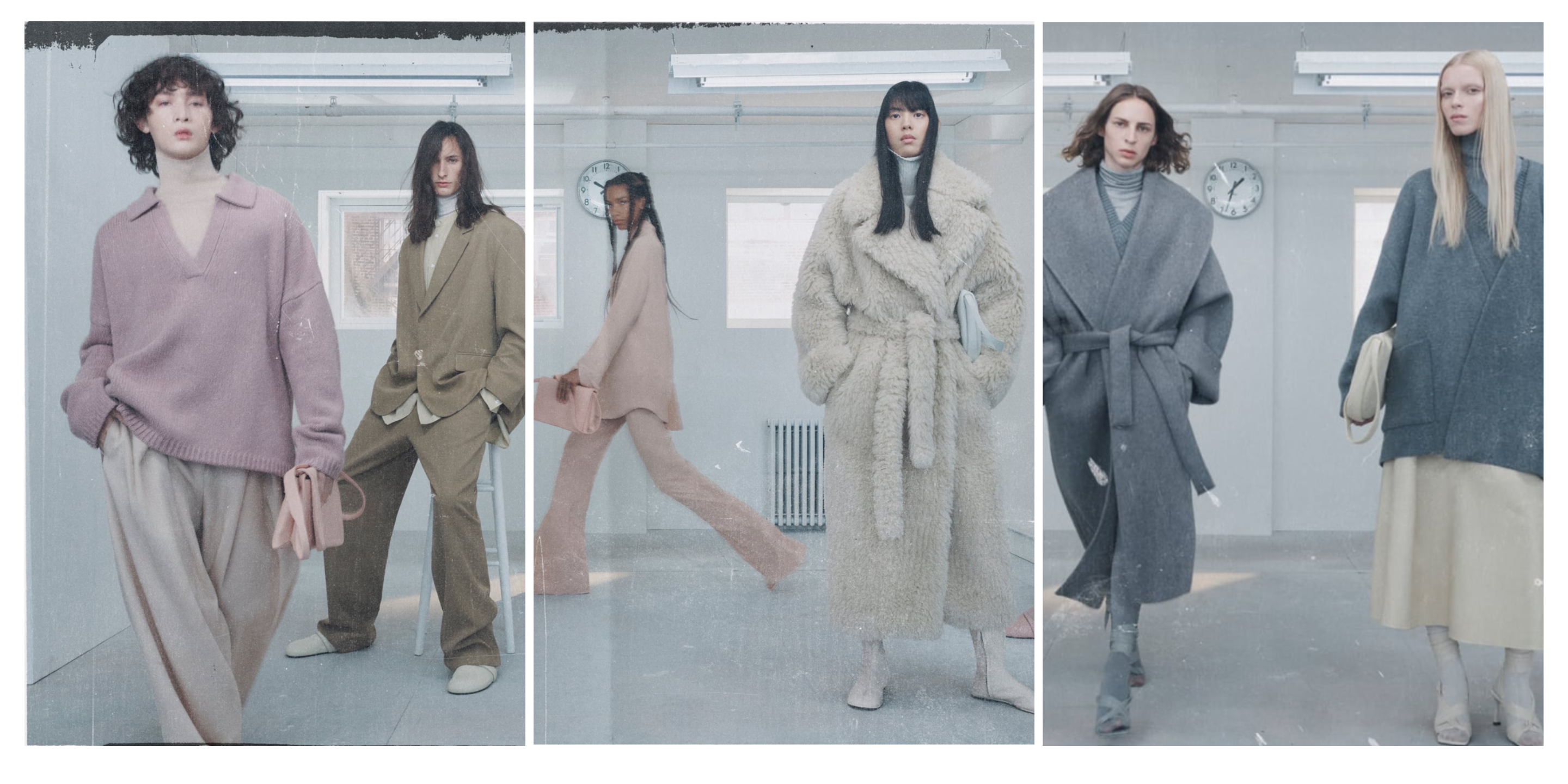 Several Western brands have understood the opportunities in the modest fashion industry, and expanded their product offerings on the Middle Eastern Market. Fast-fashion retailer Zara, known for their contemporary and ultra-fast, design-to-retail approach, has significantly increased their assortments in the region. Over the past year, Zara's average product counts have increased by 85% in Qatar, and by 65% in the United Arab Emirates. Their strategy strictly follows the idea of layering and carefully merchandising in order to cater to the modest consumer, rather than introducing capsules and edits marketed as modest.
Other brands who have expanded in the region include Pull and Bear, whose average product count in Oman has increased by 85% over the last year, and Lululemon, who has made a push in the United Arab Emirates and increased their assortment there by 65%.
Retailers native to the Middle East, like e-commerce giant Namshi, are also growing and expanding. The platform is the second-biggest e-commerce platform in the UAE after Amazon, and in 2021 they announced their launch into the Qatar market. Their top product categories are shirts and tops (making up 27% of the assortment) and dresses (making up 25%), and these include traditional modest garments like alabayas, jalabiyas and kaftans, as well as other contemporary options.
Earlier this year, modest fashion e-tailer The Modist marked its return after a two year long break. Ghizlan Guenez, the site's co-founder and co-CEO calls it "The Modist 2.0": "Our vision is to create the largest marketplace for modest fashion in the luxury space," she says. They have reworked their categories to better suit their audience, and have plans to expand to the US, followed by other international markets.
Modest Fashion in the West
Modest fashion is not only a way of dressing that appeals to consumers from a certain religion, belief or geographical area, the movement also encompasses people who choose to dress that way for stylistic choices and preferences. As aforementioned, it remains a big business opportunity outside of the Middle East, but what retailers are actually taking advantage of it?
Asos' US modestwear edit features items with long sleeves, floor-length hemlines and opaque fabrics, all made to be worn on their own with no layering necessary. The edit has between 100-200 styles available at any time, and represents modest models of various ethnicities.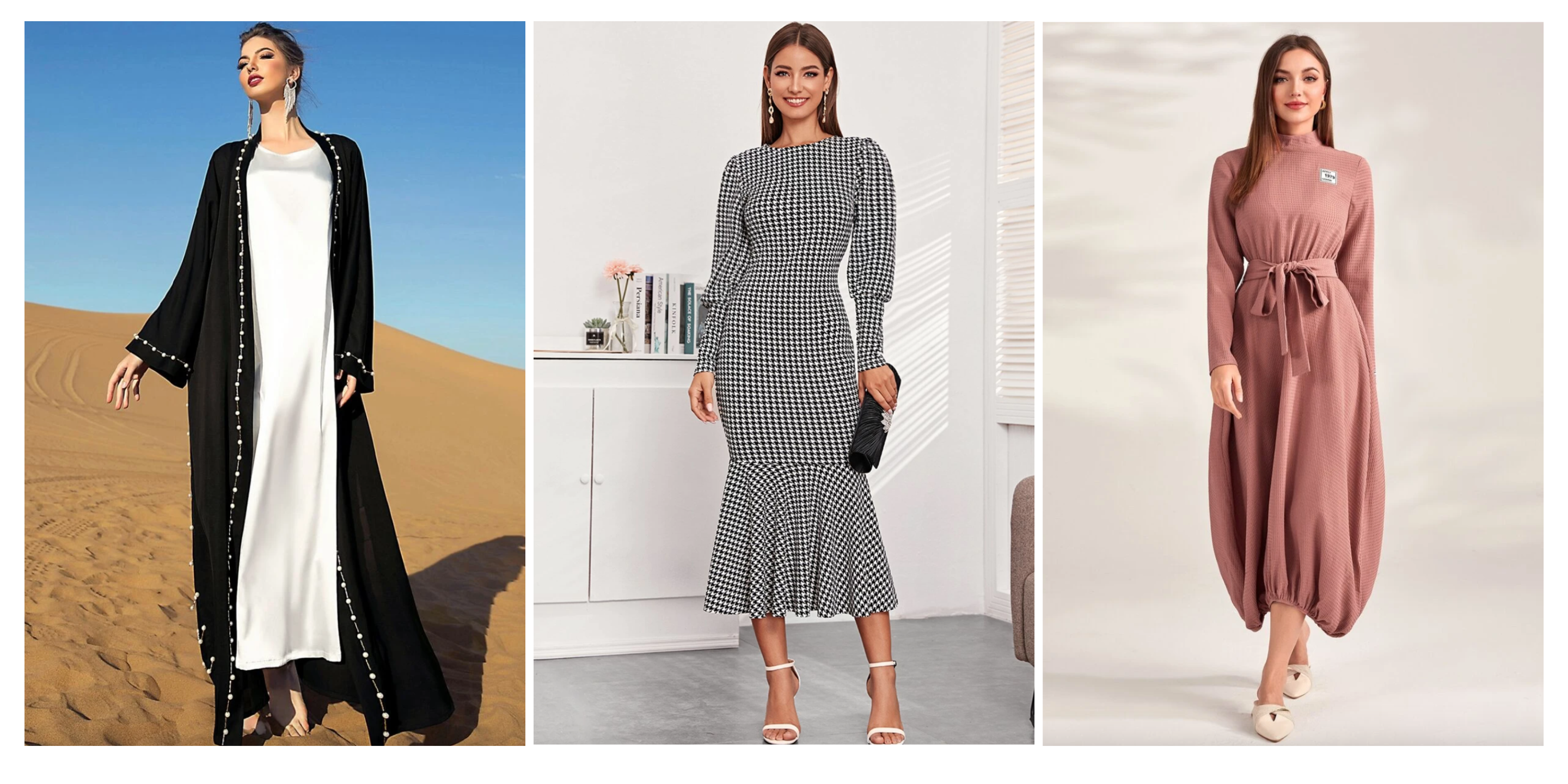 Fast fashion retailer Shein also has a modest assortment that is both extensive and trendy, and this product edit has even sparked several social media accounts that are dedicated to modest fashion inspiration and hauls from the retailer. In many ways (aside from its questionable sourcing practices), Shein could serve as a blueprint for other retailers to follow, as their modest edit had a sold out rate of 35% over the last 30 days, which is higher than their overall site that hit 27% over the same time period, and their strategy for it is fairly inclusive. The edit features clothing specifically designed and created with modesty in mind, in addition to dresses and skirts that simultaneously live on the non-modest part of the website, that happen to have the right hem and sleeve lengths to also fit in the modest space.
While a number of accessibly-priced Western retailers and brands have started to market and cater to the modest consumer, the modest market overall remains an untapped opportunity, and especially so in the luxury space. The disconnect between premium luxury retailers and brands and the modest consumer comes down to inadequate marketing, non-inclusive campaigns and a lack of targeted modest assortment edits. Several luxury brands have jumped on the long silk scarf trend - an accessory that could easily be marketed as a head covering for the modest consumer, but few are presenting it as such. To include a modest capsule edit, featuring fashion that fits the aesthetic in terms of coverage and silhouettes, would not only make it easier for a whole new consumer segment to shop, but also be an important nod to inclusion. To not do this is simply missing out on business, as the modest fashion consumer is powerful both in terms of population and spending power.
Modest Activewear and Swimwear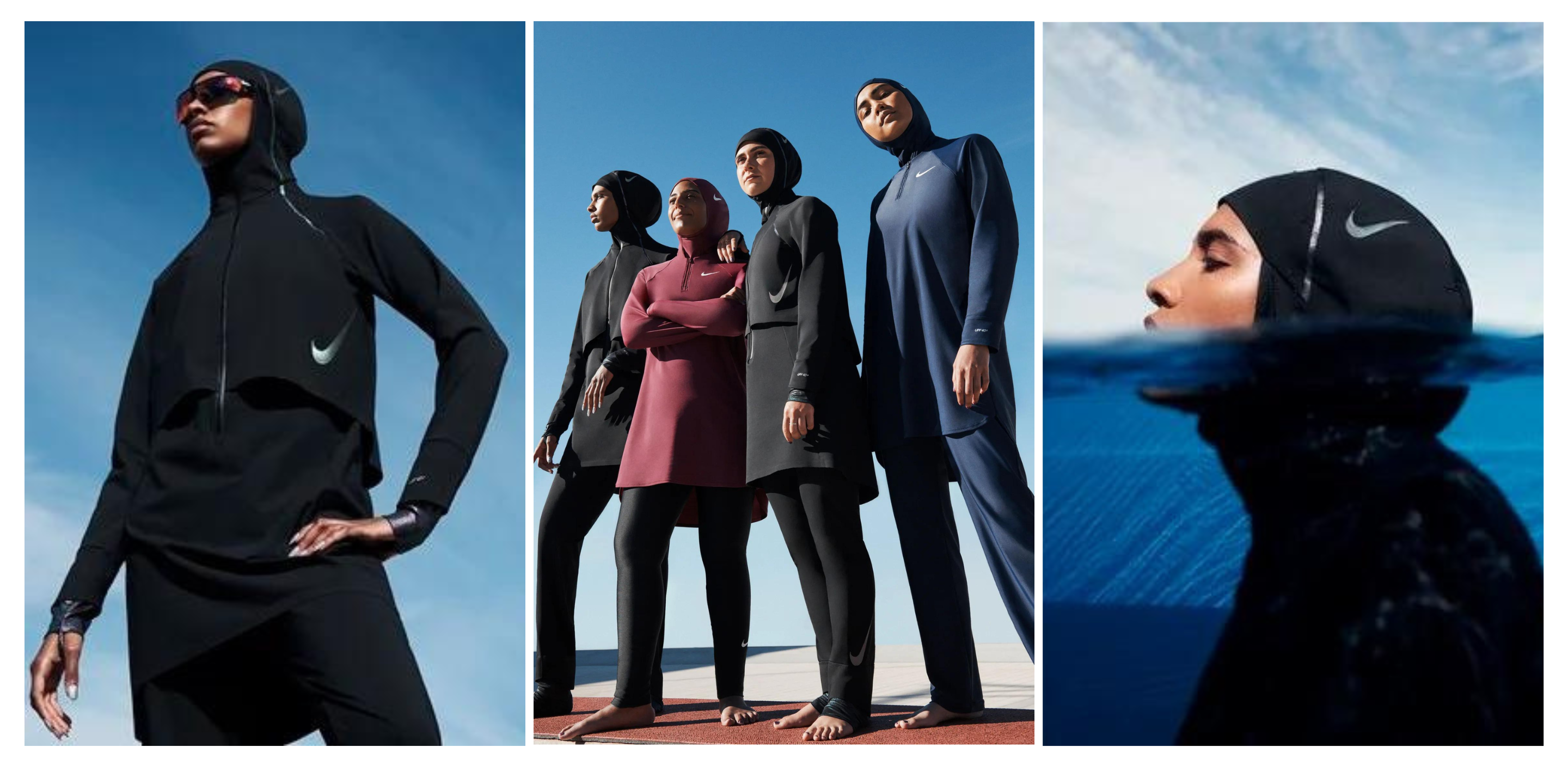 Activewear is on the rise within the modest fashion space. In a market traditionally dominated by slinky leggings, crop tops and close-fitting apparel, big sportswear brands are now investing in inclusive and diverse offerings that cater to the modest consumer. In 2017, Nike released its first ever hijab, and this pivotal moment opened the conversation regarding inclusivity in activewear. Since then, the brand has continued on the same trajectory, and they've noticed the increased demand for modest sportswear and especially modest swimwear.  Nike introduced the modest swimwear category in 2020 with core pieces like swim hijabs and swim leggings, and are now expanding the range even further to allow consumers "to layer and have different scales of modesty".
Another giant in the activewear space who is building out their modest swimwear assortment beyond the basics is Adidas. In August, the brand teamed up with South African designer Thebe Magugu for a line inspired by his heritage that included modest swimwear. The brand has also expanded their modest offerings in other activewear categories, such as running gear and loungewear.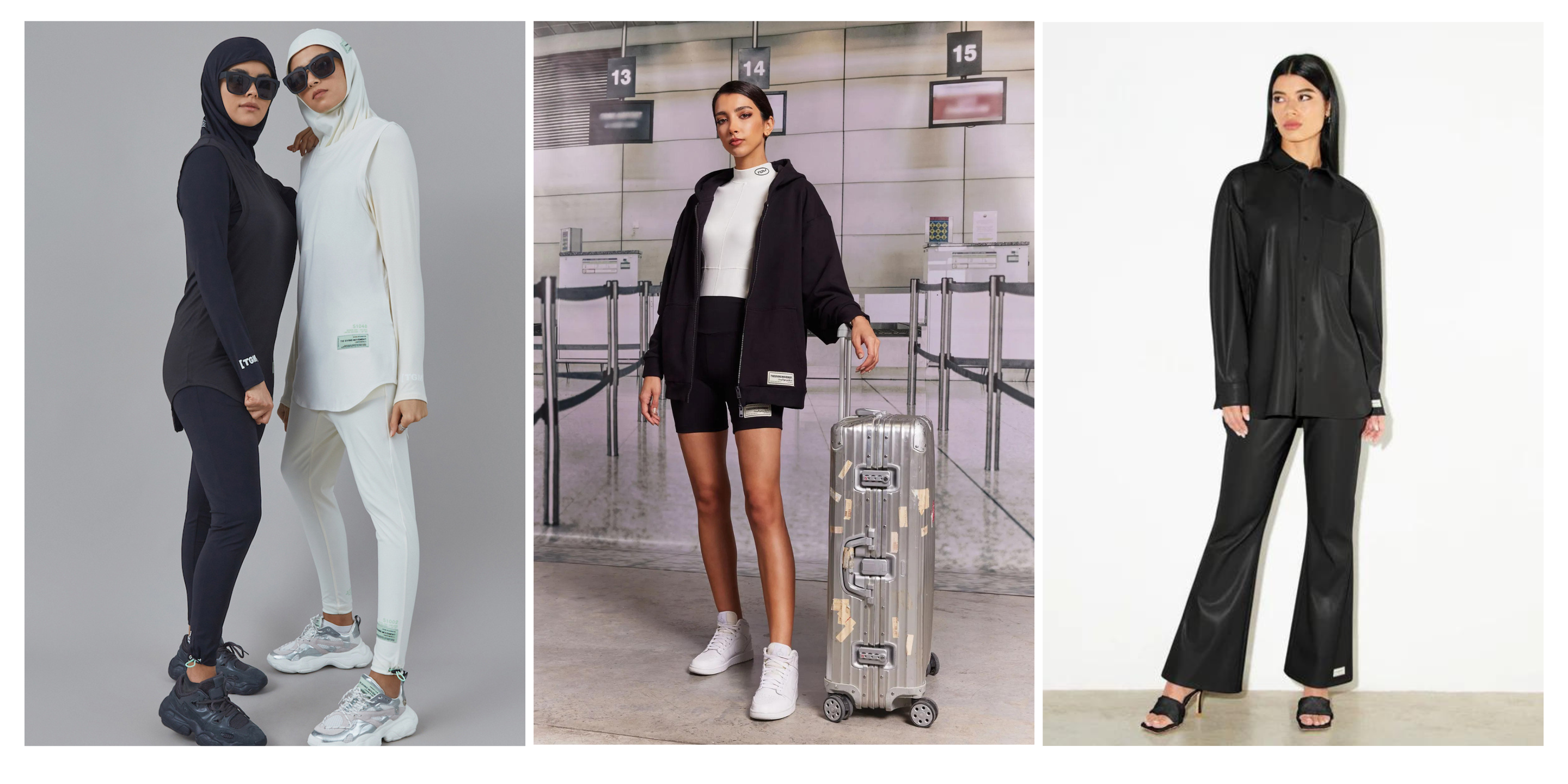 Middle Eastern activewear brands are showing large global players how to approach contemporary modest activewear. Dubai-based The Giving Moment has disrupted the Dubai fashion scene, by offering modest lounge- and active apparel alongside non-modest options. By focusing on basics with a twist, and being quick to respond to changing consumer behaviors, the brand has grown rapidly since its launch and claims to have sold more than 133,000 units over the past two years. When consumers emerged from the pandemic, they were quick to add to their assortment. The brand rapidly introduced formal pieces with a street style twist, such as blazers and dress pants, to reflect consumers' post-lockdown return to the office.
For fashion brands and retailers who are unsure of how to start tapping into the modest market, it is clear that the swimwear category, aside from modest product edits, holds big opportunities. StyleSage data shows that 'modest swimwear' has risen 57% in global consumer searches YOY. Swimwear is trending to an even greater degree than 'modest dresses' and 'modest skirts', where searches are up 22% and 21% versus last year, respectively.
Social Media
A considerable part of the rise of modest fashion can be attributed to social media. Content creators take to Instagram and TikTok to show how to modestly style and layer trend items like mini skirts and tank tops, where they are changing the meaning of what it means to dress modestly, and also are able to challenge stereotypes and build global awareness. The hashtag #modestfashion on TikTok currently has over 2.1 billion views, and the influencers are based all around the globe, so we are highlighting 3 of them who have had a major impact on the movement.

Dubai born-and-bred fashion influencer and designer Fatma Husam has over 681K followers on Instagram, where she posts a variety of modest looks from floor-length gowns to more casual daytime looks. All of her outfits abide by modest fashion dress codes, but do so with a contemporary twist. Fatma oftens styles traditional modest brands, like Emirati brand NAFS who specializes in fashion abayas and jalabiyas, alongside contemporary accessories from high-end luxury brands like Prada and Christian Dior.

In the UK, one of the key influencers in the modest fashion space is Habiba Da Silva. With over 856K followers on her personal Instagram and 2.5 million likes on TikTok, she aims to inspire and educate about modest clothing. In addition to being a social media influencer, she has also launched her own brand of headscarves, that are just as much fashion statement pieces as they are modest head coverings. Her line named Escape features scarves in vibrant and bold colors, named after destinations in the Middle East, while her Skin line offers neutral colored scarves in all different hues of nude.

Pakistani-Canadian TikToker Maha Gondal was chosen to be the face of the Coach x Champion collaboration in 2021. Known for her fashion-forward modest style, she manages to exceptionally layer contemporary brands for looks that feel innovative and fashion-forward without compromising on modesty. She has just under 200K followers on TikTok, and over 6 million likes, where she aims to empower Muslim women through her style.
It remains crystal clear that there is a sizable opportunity to capitalize on the modest fashion market around the globe, as the modest consumer remains underserved, especially in the luxury fashion segment. The success of brands moving towards the modest fashion space will rest on their ability to recognize and cater to the modest consumer in terms of marketing, product assortment, and disruptive design offerings. Want more in-depth reporting on modest fashion trends? Clients can check out our trend reports inside the StyleSage platform.